TopspinPro
The revolutionary training aid players, parents and coaches are using to give themselves an edge. Over 90% of the game is now played with topspin because it is the only way to control the ball with pace. Mastering it unlocks an exponentially better level of tennis. The TopspinPro combines both the kinaesthetic and visual elements essential to accelerated learning:
it lets you feel what it's like to brush the ball, not hit it, and
the screen forces you to keep the racket face angle constant throughout the shot.
Ideal for INTERMEDIATE players and BEGINNERS

Locks in muscle memory

Used in 80+ countries since launch in July 2015

60 day 100% Money-Back GUARANTEE
Mesh Screen Guide
The mesh screen is a visual guide that ensures the player keeps his racket angle constant through the contact zone. The player's objective is to make the ball spin without touching the screen. The screen is set to reflect a similar angle to which the pros hit the ball. By swinging with the racket face parallel to the screen, players will execute the correct stroke.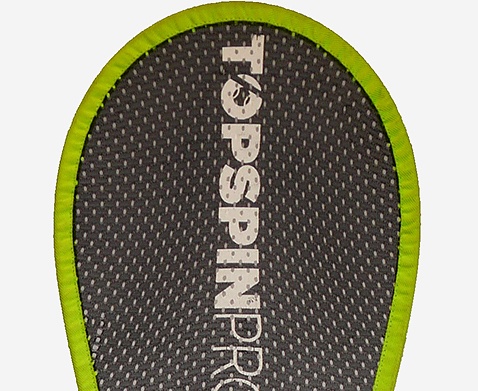 Ball on Spring-loaded Spindle
The ball is loaded onto a thin wire spindle so that players can really get the feel of brushing the ball versus hitting it - the key distinction between topspin and flat shots. The spindle is spring-loaded to offer the right amount of resistance for ball striking and to stop the unit from moving.
Adjustable Height
The adjustable height means the TopspinPro works for players from 5 years old and up and players up to nearly 7 ft tall.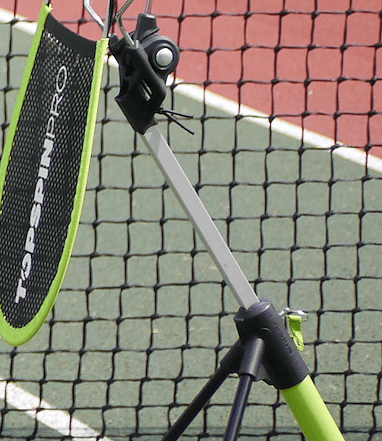 Customer Testimonials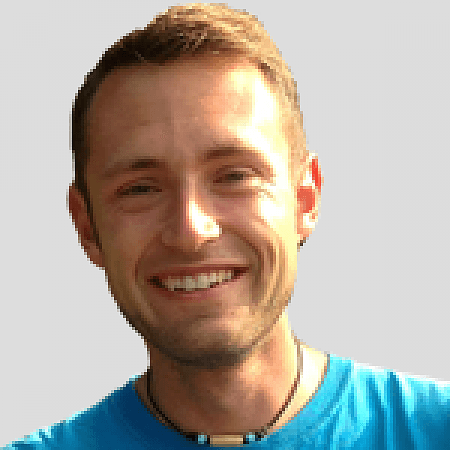 "The quickest results I have ever got teaching topspin."
Matt Stringer, LTA level 3, All Star Wandsworth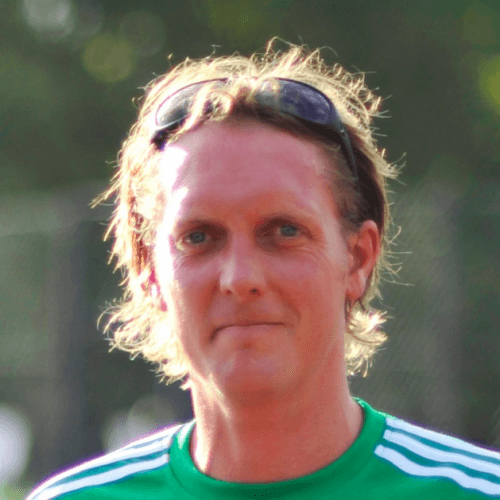 "Simply the most effective training aid we've ever used – creates a stroke exactly how players hit the ball in the modern game. Great to experience the feel of topspin. Brilliant for kids".
Ben Jackson, Co-founder of All Star Tennis, CCA/LTA qualified and licensed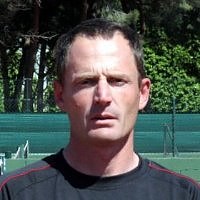 "The TopspinPro lets the player feel what I am trying to explain. A brilliant tool which instantly creates the neural sensations of the topspin stroke."
Enrique Guldberg, Director of the Elite Tennis Academy in Barcelona, coaches both ATP & WTA players

"The TopspinPro also helped with 2 things I didn't expect - stance & grip. 1. children often lean back and hit off the back foot, but the training aid corrected their stance naturally, and 2. with the stance now right, the only way they could brush the ball was with the correct grip. So it's a 3-in-1 tool for me."
Mike Francombe, Head Coach & Tournaments Director Magdalen Park Lawn Tennis Club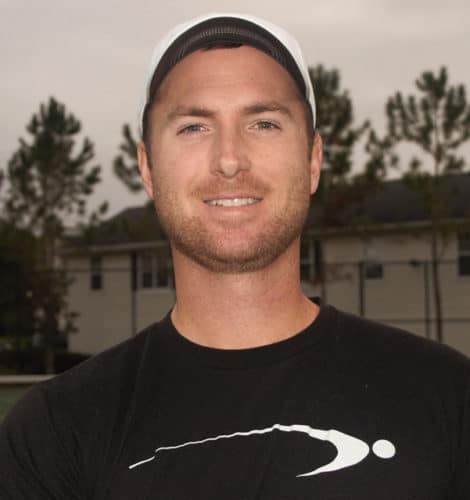 It's an unbelievable training aid to get huge amounts of spin, stop getting jammed, and to feel like you are in control on the court. Those are huge problems for every player out there. It's amazing how your one product fixes almost everything! You could spend $100 a lesson with a local pro and take 15 lessons, and improve less than if you worked with the top spin pro for a month. I guess you should really be charging $1500!
Clay Ballard - owner of Top Speed Tennis (has nearly 40,000 students following his instruction)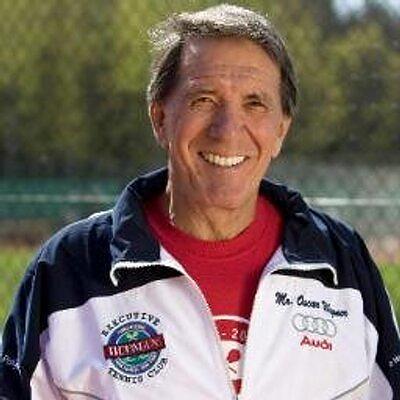 "I would love to include your TopspinPro device in all my next videos, a new book I am writing, and my websites, and also the club where I instruct coaches from my coaches association, MTMCA."
Oscar Wegner - Founder of Modern Tennis Methodology (MTM)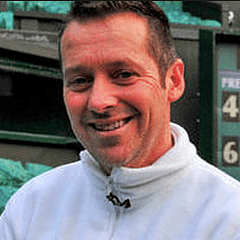 Great product for teaching topspin. Not only is it perfect for creating an extra station for 4 or 5 kids but it also provides a novel experience to keep them interested.
Dan Bloxham, Leading UK Coach, SW19

"Pure genius! Amazing to see the difference in so little time! I think this could be a major teaching aid for tennis. Creating topspin without losing the racket path, but still maintaining a firm, laid back wrist at impact is such a challenge. The TopspinPro really helps with this."
Marjorie Blackwood, former WTA Top 50 player, two-time Wimbledon doubles quarter finalist, 28 years coaching beginners up to Canadian National Team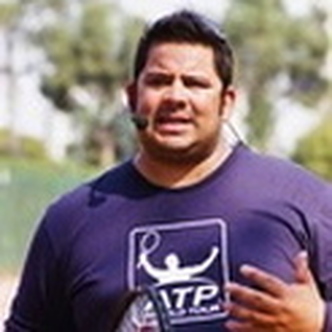 A wonderful learning tool that perfectly captures the bio mechanical truths of topspin. So many pro coaches are misinformed on how to create topspin. The ATPCA uses this tool as a core training tool for all levels of coaching.
Conrad Singh - Founder of CETA, Head of Australian Tennis Professionals Coaches Association (Asia)
100% Money Back Guarantee
I am offering a No-Questions-Asked 60-Day 100% Money Back Guarantee because I am absolutely certain whether you're a player or a coach you will love the TopspinPro.