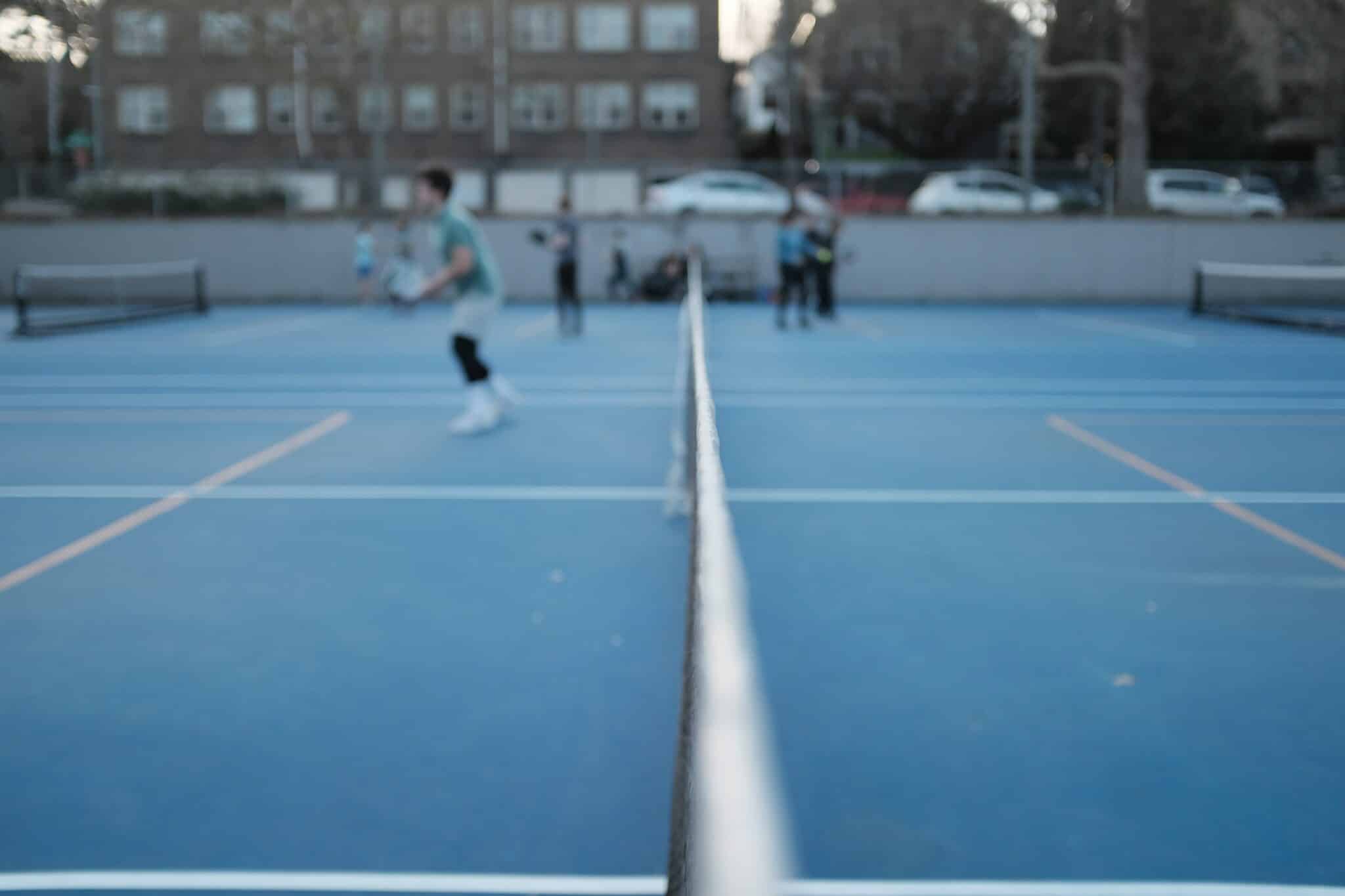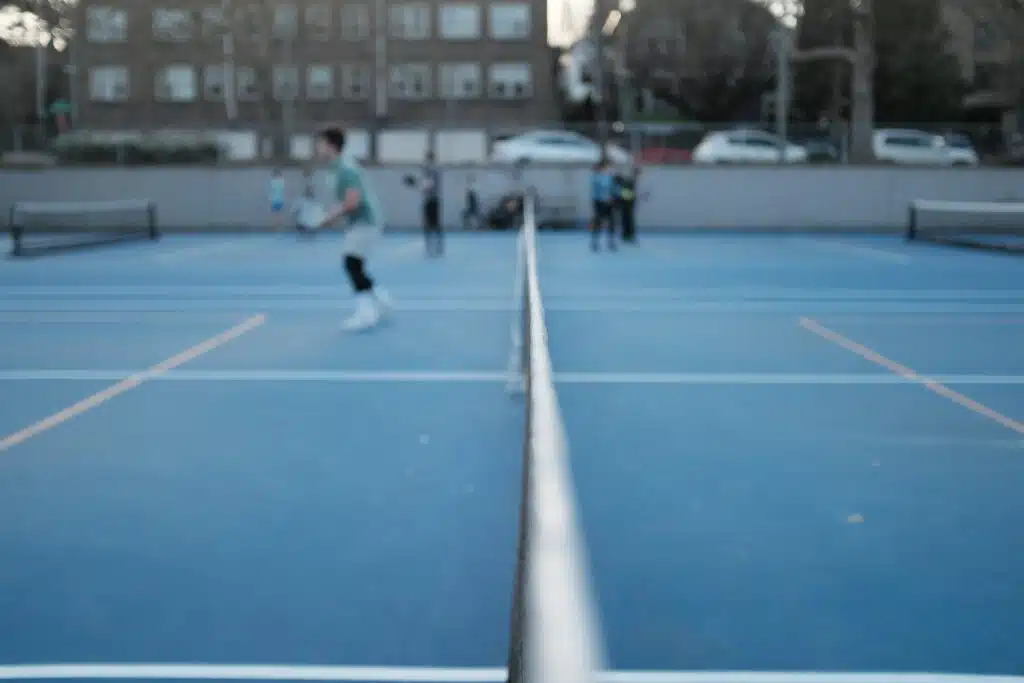 Pickleball offers numerous health benefits that make it an excellent choice for individuals of all ages and fitness levels. Pickleball combines elements of tennis, badminton, and table tennis and is a hugely sociable sport. This paddle sport is inclusive and accessible, providing a full-body workout that's wrapped up in an enjoyable package. This blog will explore how pickleball can contribute to your physical and mental well-being.
1. Mental Well-Being
Tennis is a good workout, but not so much for beginners. The court's huge, there's less action and far too much simply retrieving the ball. With Pickleball, you're constantly moving, which means multiple advantages for mental well-being.
Regular physical activity releases endorphins – the 'feel-good' hormones – which can help reduce stress, alleviate anxiety, and improve mood. And because pickleball is so sociable and often doubles-based – it's a chat with a bat – there's plenty of interaction going on, which is excellent for mental health and overall happiness.
Pickleball is also a 'pick-up'-style game, where you don't need to prearrange anything. Just turn up, play, and make a bunch of new friends. And with its built-in strategic planning and quick decision-making, pickleball can also keep your mind sharp and active.
2. Cardiovascular Fitness
There's plenty of movement in pickleball, so it's perfect for cardiovascular fitness. While it's not as high-intensity as some sports, it certainly keeps you on your toes and gets your heart pumping. The aerobic exercise and interval training also raise your heart rate, increase lung capacity, and reduce the risk of cardiovascular disease.
The quick bursts of energy, short rest periods, and mix of light jogging, walking, and sprinting provide excellent health benefits. Play pickleball regularly and you can have a healthier heart!
Here's a cardio warm-up routine you can either do before a game or lengthen and incorporate into your training:
3. Improved Balance and Agility
For Pickleball, you'll need fast reactions and quick lateral movements with rapid switches in direction. That'll improve your balance, coordination, and agility – all crucial for stability and balance as we age. Constantly shifting your body weight and reflex reactions can also help with proprioception , body control, and spatial awareness.
4. Bone Density
Pickleball is a low-impact sport, but it's great for building bone density and muscle strength. Hitting the ball over and over coupled with dynamic movement promotes bone strength and helps to stave off conditions like osteoporosis.
5. Muscle Strength and Endurance
Anyone who's played tennis after a long break will tell you their body lights up like a heat map the day after – showing you exactly which muscles you worked on. Playing pickleball is the same: it's a whole-body workout.
Swinging the paddle works and tones the arms, shoulders, and upper back. Constant movement and quick transitions involve the leg muscles, improving lower body strength and endurance. And working the core muscles offers stability and balance. In short, pickleball's great for muscle strength, endurance, and overall muscular fitness.
Here's some extra exercises you can do to get ready for the pickleball court:
6. Flexibility and Mobility
Looking for a low-impact sport that puts minimal stress on the joints? Forget running or basketball. The nature of pickleball, with its smaller court size and slower ball speed, reduces the risk of joint injuries. And the repetitive movements and range of motion help improve joint flexibility and mobility, contributing to joint health and preventing stiffness.
Summary
Tired of demanding, repetitive gym work? Pickleball could be the answer. Especially as it's far easier to pick up than tennis. You'll improve your physical fitness and mental wellbeing, get a cardio boost, work on your balance and agility, and build lean muscle. Add mental health benefits, and pickleball offers a great approach to overall wellness.
So grab a paddle, get down to the court, and experience the joy and health benefits of pickleball. Your body and mind will thank you.
We love to hear stories from our readers. Let us know in the comments below how pickleball has helped your health.
FAQs
Where Can I Get Some More Coaching Tips For Pickleball?
Stay in the loop
If you enjoyed this article, be sure to sign up for our newsletter and we'll keep you up to date about new posts