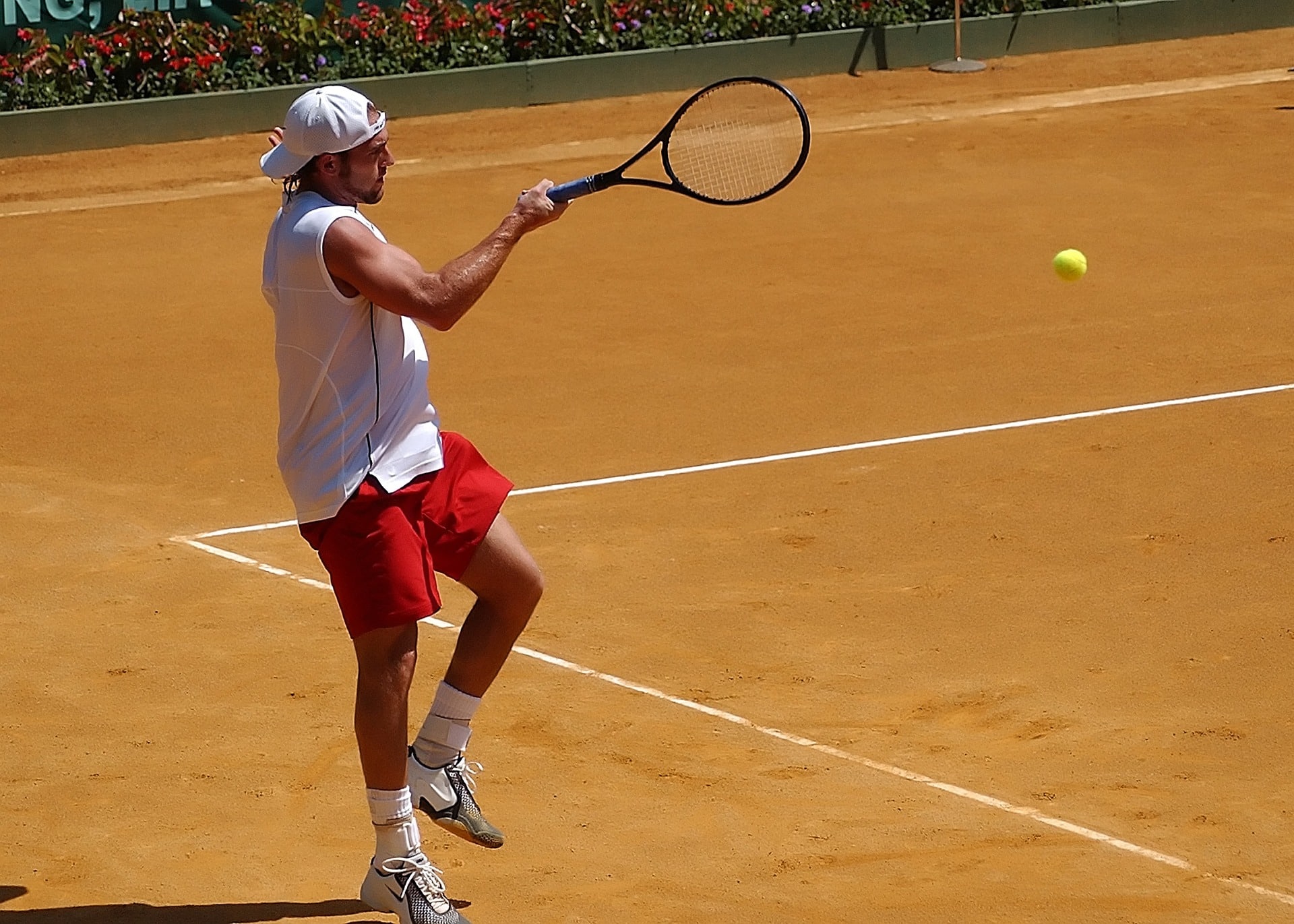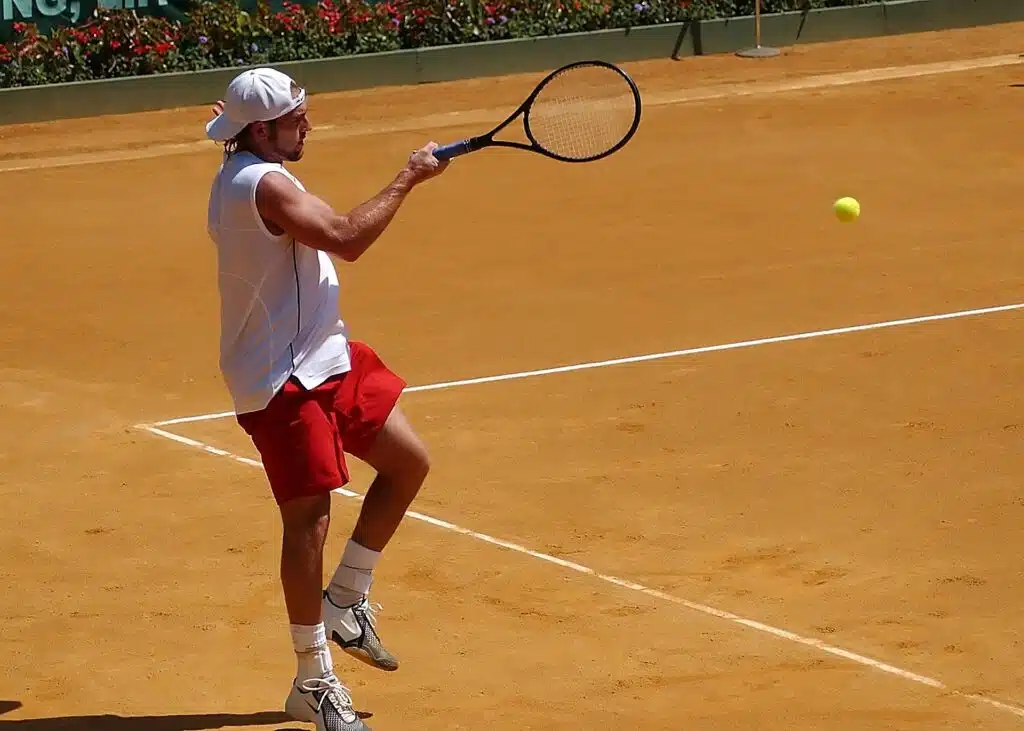 Tennis is a fun sport. But it's a heck of a lot more fun when you're winning. So let's run through some simple tips to improve your focus on the court and learn how to win your next tennis match.
Tips To Help You Win Your Next Tennis Match
It's not enough to go into a match intending to win. We can all do that. What gets you the edge is having clear thoughts and plans to fall back on. Here are 10 simple tips you can use to help you win your next match:
Focus On The Current Point
Why did I just hit that dumb drop shot? What happens if I go love-40 down here? When your mind drifts from the present, all sorts of scenarios, regrets and other shenanigans can enter your head. You can feel overwhelmed at the idea of losing, or tighten up because you're desperate to win. Stay in the moment and give your all to the next point. Want to win your next tennis match? Focus on the process, not the outcome. Every sports psychologist will tell you this is crucial.
Believe
It's tough to find a more mental game than tennis. You're out there on your own, fighting your own battle, figuring everything out without any help. So make like Ted Lasso and believe! There's always a way to win and no time limit. Fight until the very last point.
Know The Score
Sounds obvious, eh? But it can be tough to keep track of the score and play at the same time. But don't rely on the other player. Not everyone's honest and you don't want to be cheated out of points. Keeping score also lets you know what position you're in. So you can change your tactics accordingly. Under pressure? Play more conservatively. Being in the know is critical to winning your next tennis match.
Wear A Comfortable Outfit
Sounds crazy, but imagine if your leggings keep sliding down or something in your shoe is rubbing on your toe? It's going to drive you as crazy as the insane drop shots you've been chasing down all afternoon. Don't get too hot or too cold, either. Dress for the weather and feel comfortable on court.
Pick A Focus
No offence, but unless your name's Rafael Nadal or Ons Jabeur, you're probably not a master tactician. Figuring out a game plan while playing is tough. So just keep it simple. Pick one thing to focus on throughout your match. Your serve toss-up. Your footwork. Getting onto your forehand more. Pick it and play it.
Take Some Notes With You
Jimmy Connors used to keep a letter from his mom tucked into his sock. In the heat of battle, it can be tough to remember your plans or get a grip when you're pumped up. A small list of reminders can jog your memory. Struggling for ideas? Just write 'Have fun'. It's what tennis is all about.
Have A Ritual
Nadal is the absolute master of the ritual. Call it superstitious or overly OCD, but the man has 22 grand slam titles. Just adjusting your socks or bouncing the ball between your legs at stressful moments can recentre your focus and stop your mind wandering or getting overactive.
Stick With What Works
Got a regular focus or style of play that you like to use? Don't change it up. Stick with what you know works. Don't start imitating your opponent's lovely backhand or kick serve. (It happens more than you'd think.) Keep it simple.
Stay Loose
This is what I struggle with most. Don't take yourself too seriously. Unless you're playing to put food on the table, it really doesn't matter if you win or lose. Winning is nice but remember why you play tennis in the first place. You're here to have fun and enjoy a good battle, not to suffer.
Use Your Changeover Time
Ever seen a pro disappear under their towel at a changeover? That's their office, their private space. It's their time to think and evaluate, or just chill. Amateur players tend not to use their changeover time at all. Maybe just a sip of water as you pass the bench.
But you could take a breather and get your heart rate down. Top up your fluids and take on a snack. Think about what you need to do in the next game. Just consider it another ritual (see 7 above).
Summary
All tennis players are different. So pick which of these tips will work best for you. Tell us in the comments below what you find already works for you or any other tips you may want to share with other players. And let us know which of these tips has helped you. We love to hear from our readers.
FAQs
Where can I get more coaching tips

Where can I get more videos about how to use my TopspinPro?
Stay in the loop
If you enjoyed this article, be sure to sign up for our newsletter and we'll keep you up to date about new posts